YAAAS! We have two new awards to add to our growing collection.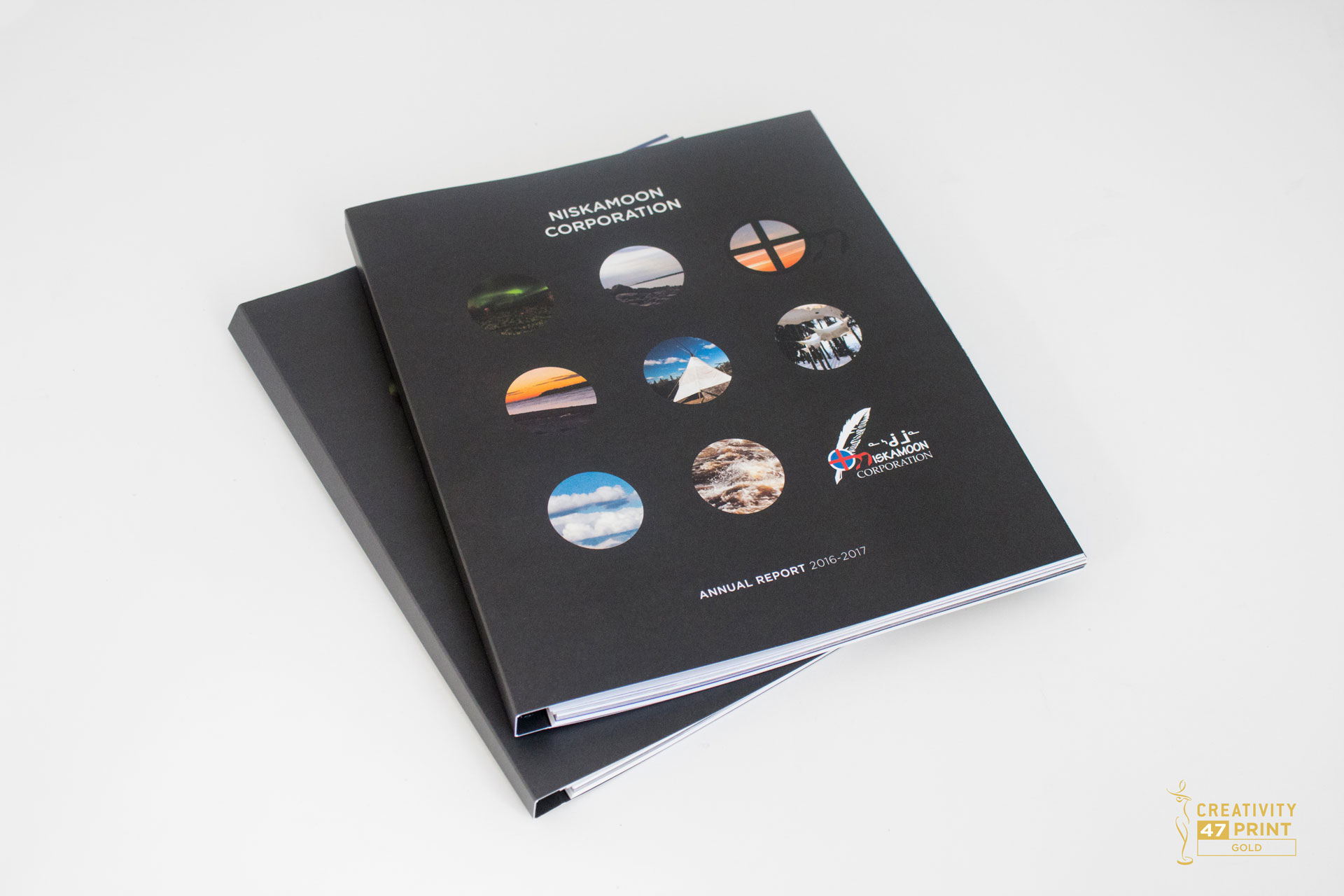 We recently received a Gold Creativity International Award for our design of Niskamoon Corporation's 2016-2017 Annual Report. This custom report features hidden spiral binding, scuff-free matt lamination and a spot UV finish of the company's logo on the cover page. This is our third consecutive year designing and producing their (all 3 award winning!) annual reports and it is always a pleasure to do so. This report comes with it's mini me trifold brochure. View the full project here.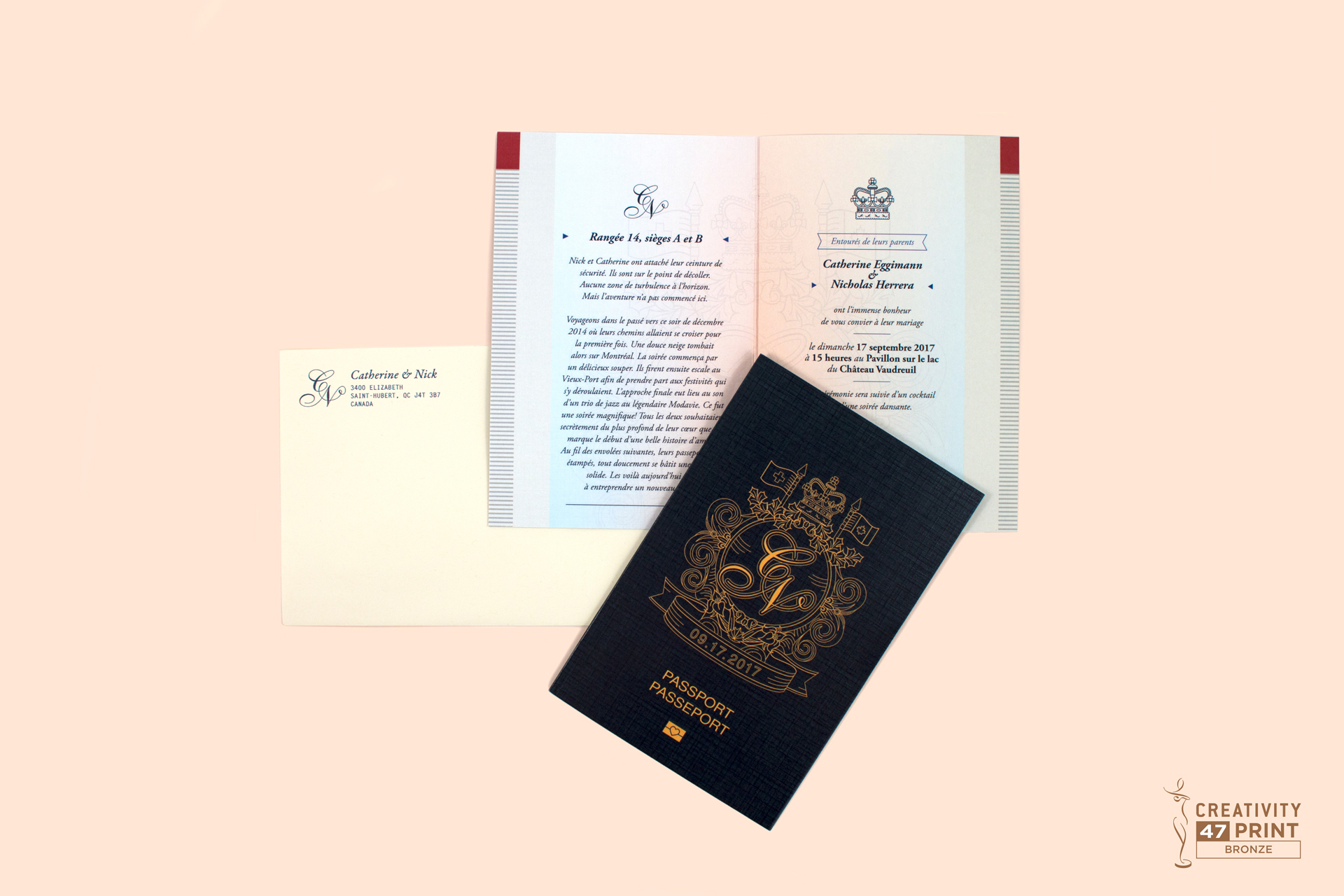 The Bronze Award goes to… drum roll… Catherine & Nick's Passport Wedding Invitation. This piece looks true to the Canadian Passport from design to the linen stock it's printed on. The passport is absolutely customized to their personal love story; from flags representing their heritage to the stamps that mark milestones in their relationship. Check out more of this unique invitation here.
A big thank you goes without say to the Creativity International Awards for allowing us to be part of their legacy. We're proud to be showcased with such talent.
A huge thanks as well to our awesome clients for trusting us with the projects and giving us the creative freedom to make their projects shine.