Happy Birthday Canada! You are looking mighty fine for 150!Our team is proud to be Canadian and live in a place that encourages freedom of creative expression.We are proud of the Canadian "politeness". There are never enough "pleases" and "sorries" to fill this world.
We are proud of maple syrup and how freakin' delicious it is.
We are proud to live in a multicultural nation with great open-mindness towards people who are different… Our team is a representation of celebrating these differences- our unique cultures coming together makes us a family.
We are proud of our great outdoors and the Trans Canada Trail making a link connecting us all.
– – – – side note:  If you haven't seen it yet, here's a peak at the promotional postcard we created for the Trans Canada Trail's recent The Great Trail campaign :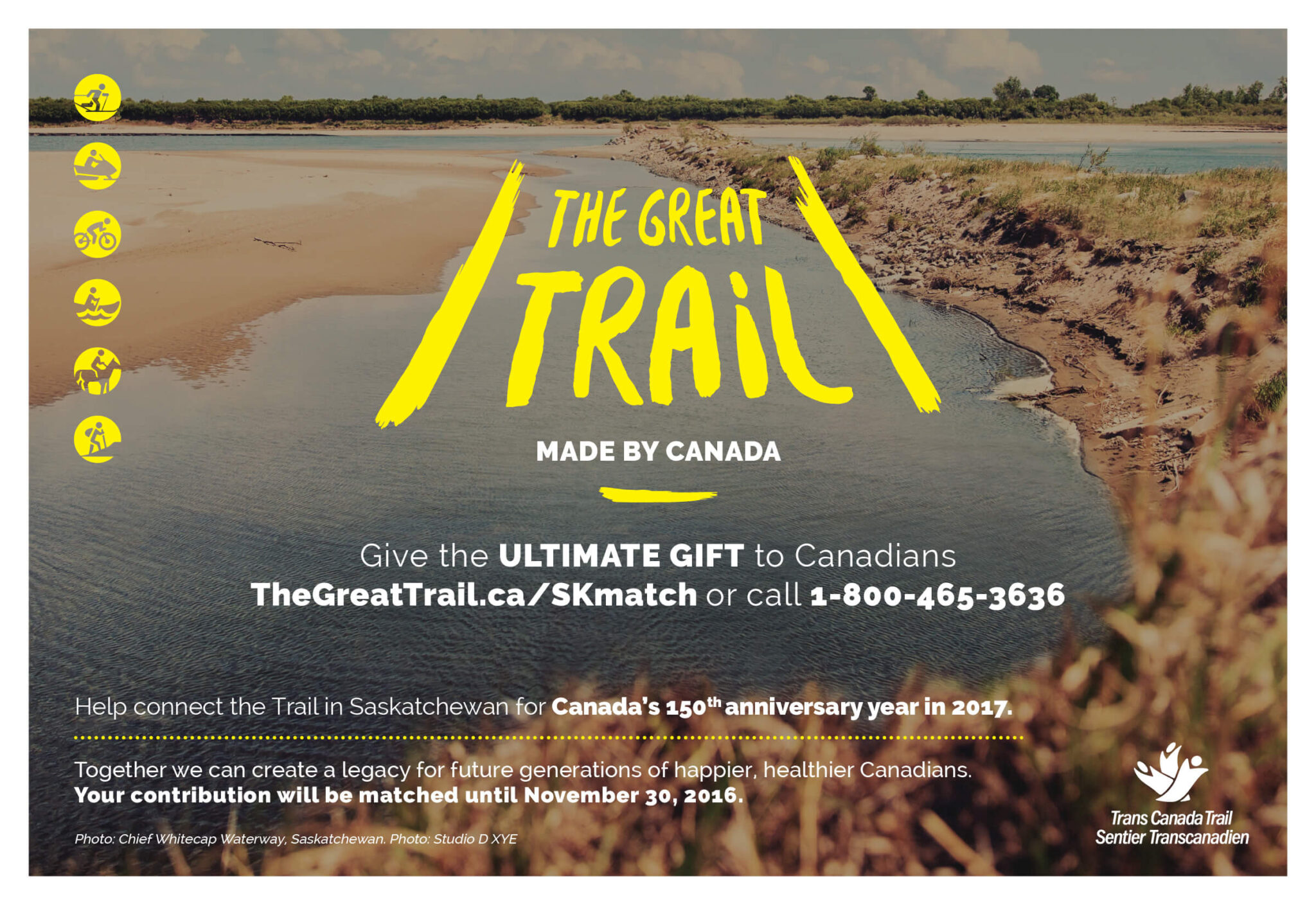 – – – –
We are proud of Wayne Gretzky, Mario Lemieux, Jonathan Toes, Connor McDavid, Sidney Crosby, Carey Price, P.K. Suban (we still miss you) and just Hockey in general.
We are proud of Alanis Morissette, Mike Myers, Celine Dion, Jim Carrey, William Shatner, Pamela Anderson, Michael Bubblé, Ryan Reynolds, Elisha Cuthbert, Nina Dobrev, Michel Cera, Seth Rogen, Justin Bieber Bryan Adams, Avril Lavigne, yes, and even you Drake.