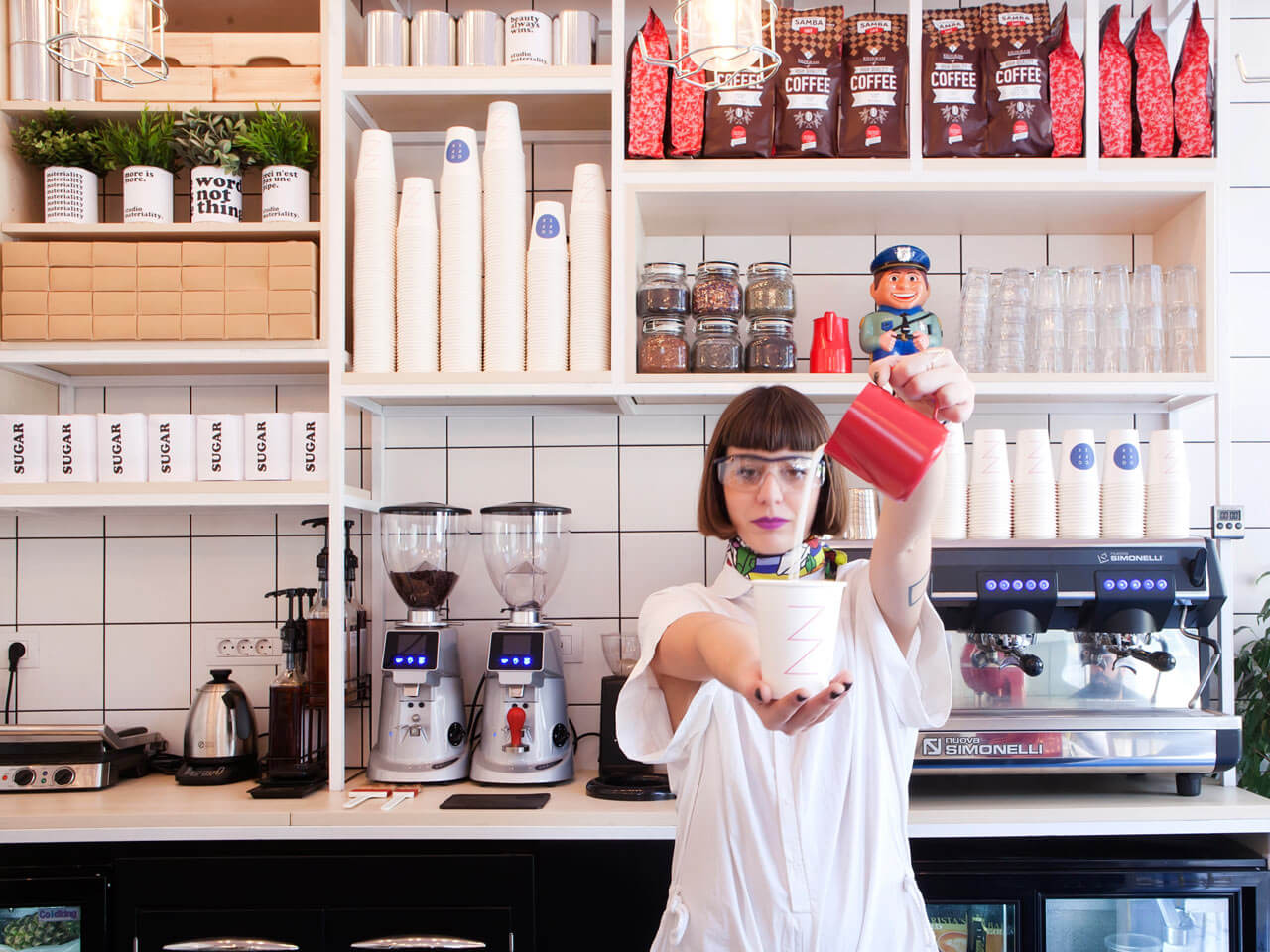 We love coffee, we love design, we love pink, and we love yellow… so naturally this coffee shop in Athens, Greece caught our eye.
Designed by studiomateriality, this coffee shop is unusual , eye-catching and oh so "instagrammable".
The bright colour palette is accented with fish carpets, face lamps, and a funky laboratory feel.
Life is better at full weird speed.