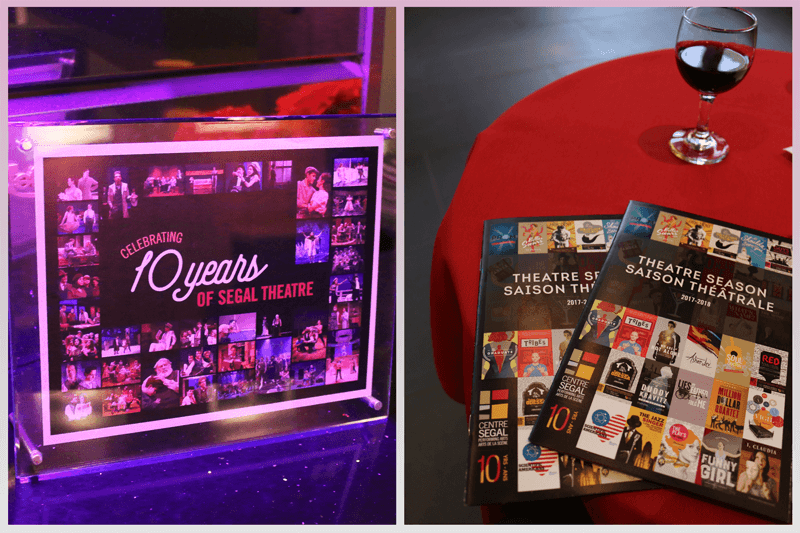 Last night, our team hit up the Segal Centre for Performing Arts to celebrate 10 years of Segal Centre, and 30 years of theatre in one incredible place. The lobby was filled to the brim with proud supporters, theatre goers, the arts community, and famous faces!For the second consecutive year, Design Is Yummy had the privilege of collaborating with the Segal Centre for Performing Arts on their season graphics. With the 2017-2018 theatre season marking its 10 year anniversary, we excitedly took on the 6 upcoming production graphics, program book and celebratory marketing materials. Our goal was simple: make this year's campaign special, engaging all the while topping our successful award-winning work from last year. (Sounds simple enough, right?)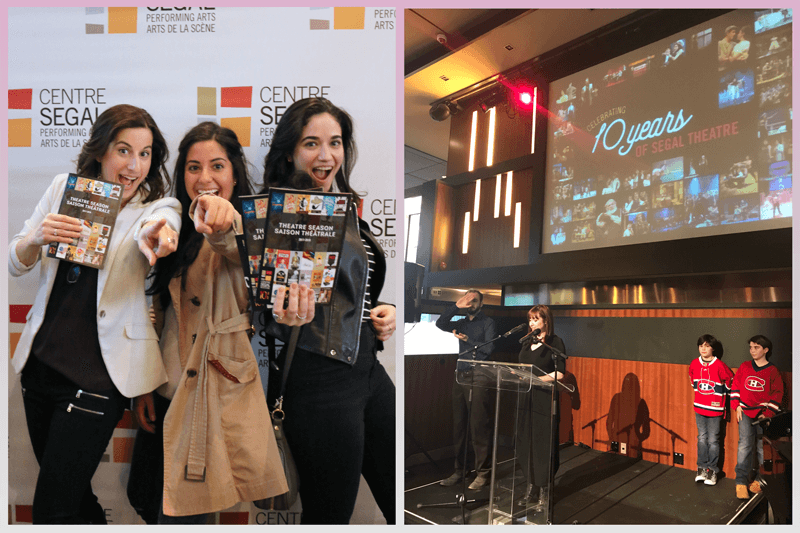 Starting the lineup this year is Hockey Sweater: The Musical, based on the timeless short-story Le Chandail de Hockey by Quebec author Roch Carrier (who made an appearance at last night's launch party!) . The show is produced in collaboration with Alive375, for the celebration of the city of Montreal's 375th anniversary.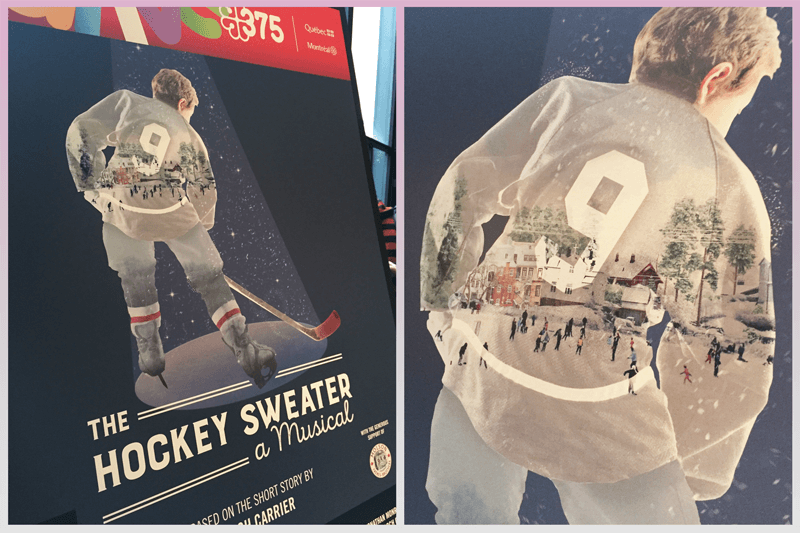 Returning to the Segal Centre this campaign season is Bad Jews, the highly praised original play. The exciting theatre season also includes the 2015 Pulitzer Prize finalist Marjorie Prime, the acclaimed Shaw Festival Production "Master Harold"…and The Boys, Golda's Balcony– the longest one-woman show in Broadway history starring Emmy-award winner Tovah Feldshuh, and the beautiful story of musical legends Edith Piaf and Marlene Dietrich The Angel and The Sparrow. Check 'em out!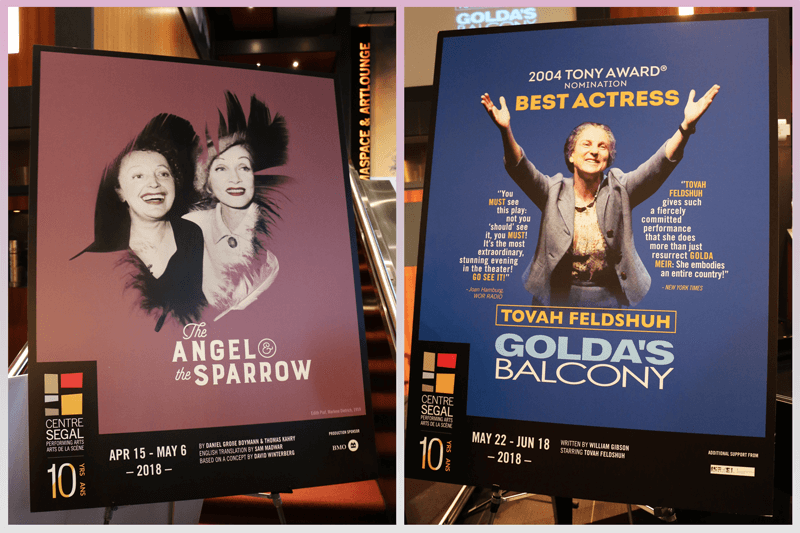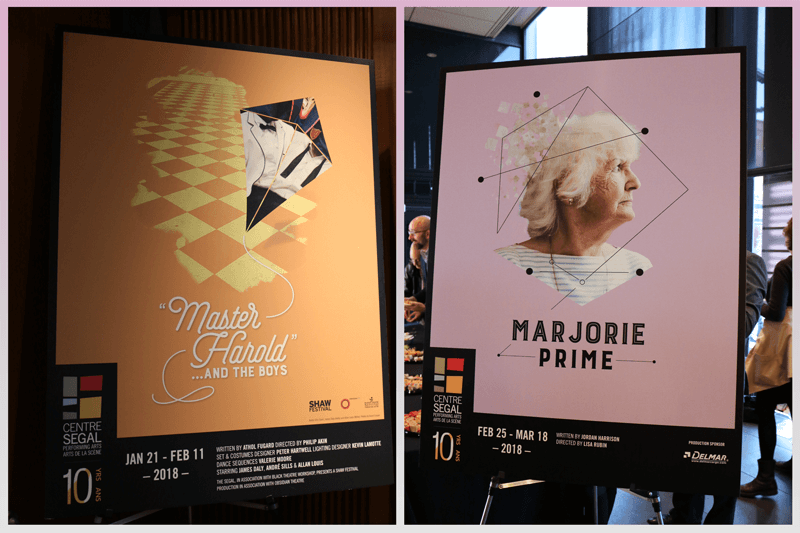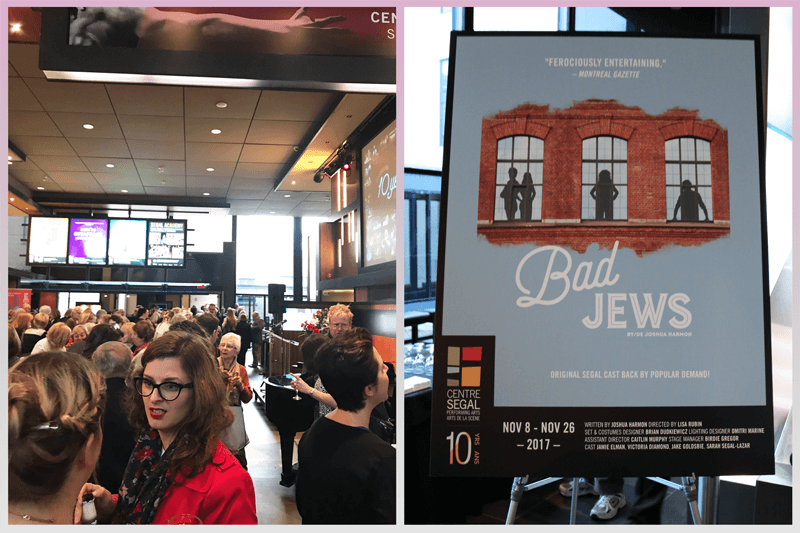 We had such a blast at last night's season launch party. Celebrating with the theatre community, our incredible clients, friends & family, great food & drinks, and showing off the art we've been working so hard on over the past few months was incredible. We're so proud! (Can you tell?)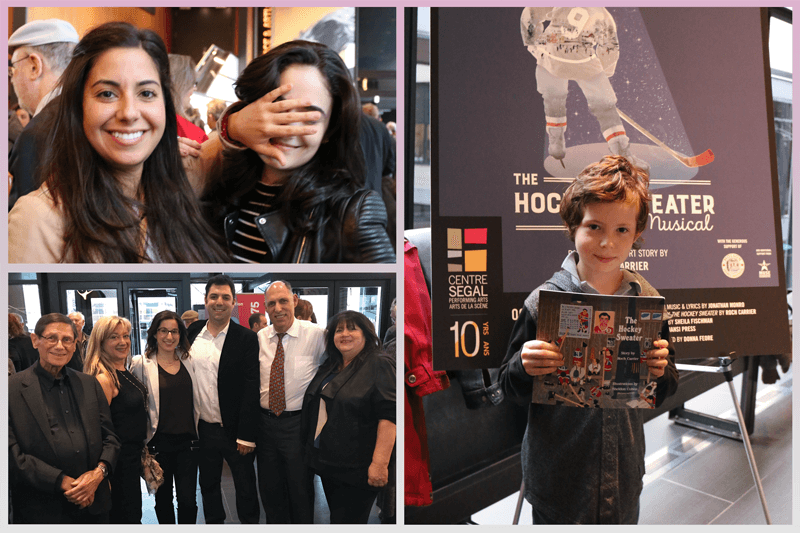 Family and friends came out to support Design Is Yummy and the Segal Centre / Our young model poses again for The Hockey Sweater. (Caleb, you're a true star!)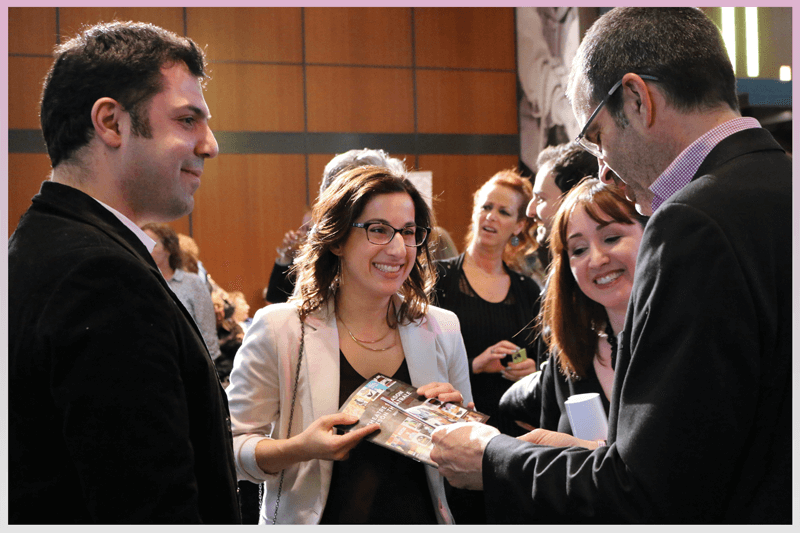 Design Is Yummy's Creative Director, Elana Rudick, with Segal Centre's Artistic and Executive Director, Lisa Rubin, and President of the Segal Centre's Board of Directors, Joel Segal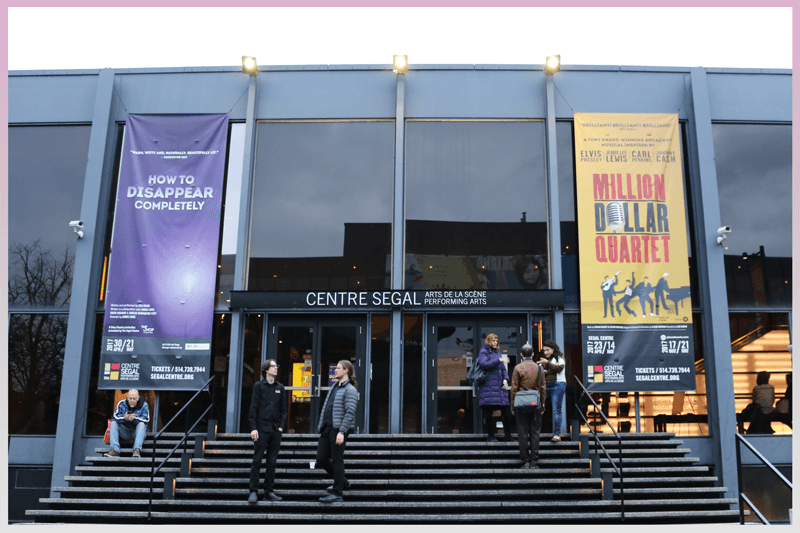 Last year's artwork for the current productions outside the building looking fly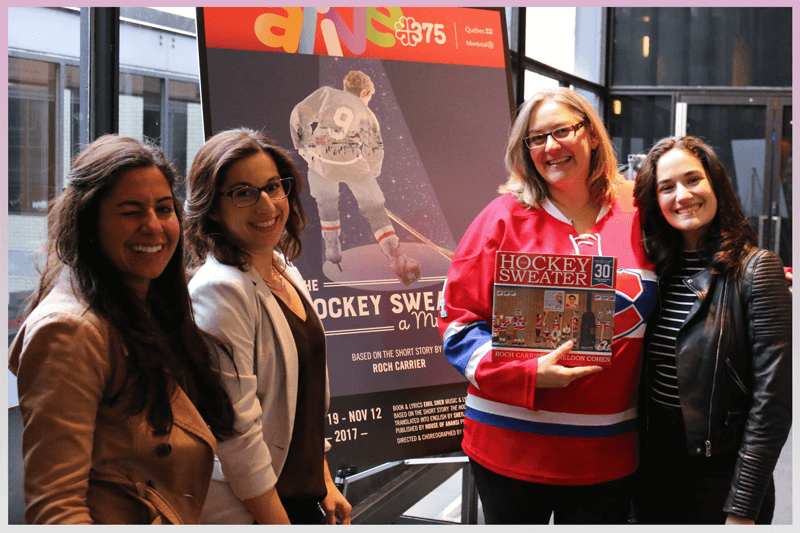 The team with Kayla Elman, the Segal Centre's Director of Sales, Marketing and Communications, with her autographed copy of Roch Carrier's original book Hockey Sweater